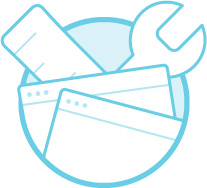 This Page Will Be Here Soon
Undergoing Maintenance
Working Feedback is here to stay, and you can rest easy knowing that our team will be updating and improving the way that you capture and use feedback for years to come.
Feature Updates
Working Feedback is the only feedback service that serves all areas in helping with SEO, website and social media feeds.
Bug Fixes
Working Feedback puts what your customers say about you to work; saving you time and helping grow your business and attract new clients.